about us
Okay, really, who is The Honest Mover?
We are Larry and Cynthia Hoffe along with an Awesome, Dedicated Group of Trusted Staff.
That's right, we are real people!
Not just an idea, not a tag line, not a word of a lie!
We're honest, hard working people and we want to work for you!
- Experts in Moving Homes and Families for over 25 Years -
We live in Whitby, work from Whitby and we serve all of Durham and beyond.
You can see us, visit us and talk to us in person. Today, Next Month or Next Year!
We're much more than just a voice on the phone and we're not just passing through!
Your Peace of Mind Is Why You Will Recommend Us To Your Friends!
The Honest Mover - not a claim or slogan - It's Who We Are!
Meet Larry & Cynthia
Our people matter to us and to you! We are Family Owned and Operated
with some of the Best Extended Family Members, you'll ever meet!
Our staff are employed by us. They aren't temps or day workers.
We Hire the Best, because You Deserve The Best!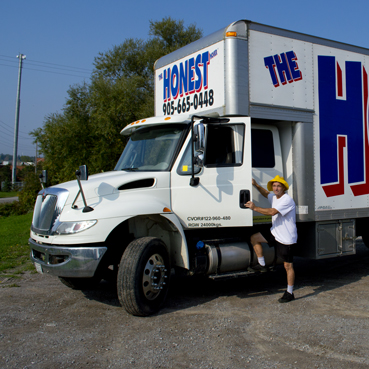 Larry Hoffe
Founder - Owner - Operator
Larry had several years experience working in the moving imdustry before he and Cynthia were compelled to create The Honest Mover.
Together, they made a plan to build a better moving company.
Simple, Honest, Straight Forward and Hard Working!
Larry knows that even though moving is a relatively simple task, many factors come together and play significant roles in a successful move.
Knowing how to plan, what to expect and how to respond, with proper care and attention to detail is what keeps our customers coming back and recommending Larry, 'The Honest Mover', to their friends and family.
As one of the 'book-ends' in this successful Family Moving Business, Larry trains and supports our staff. Sharing his experience and wisdom, teaching the secrets to moving success so no matter which of our extended family members arrive to manage your moving day, it will be the same as if Larry were there himself!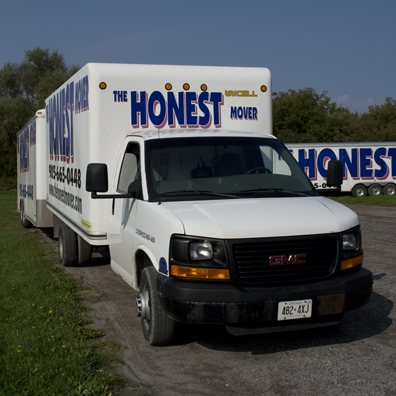 Cynthia Hoffe
Co-founder - Owner - Operator
Managing the business so our crews can focus on delivering you the
Best Moving Experience is a full time task and Cynthia brings the
experience that built our reputation that gets stronger with every move.
As the other "book-end" she keeps the team on track and on time!
Cynthia knows every aspect of the moving business.
She keeps our crews informed, on time and delivering the best service!
Often your first and last point of contact, she answers your questions, schedules your move, makes sure you know what's needed and what to expect. She is the reason we show up on time, do exactly what we say we will and why you know, your moving day will be great!
Cynthia's dedication, her work ethics and her desire to ensure all customers are thrilled to recommend The Honest Mover, are significant factors in the long term success of The Honest Mover!
Why Choose Us?
We keep it simple. We're local, easy to find and have been for over 25 years!
You want to pay a fair price and get treated right. Family means everything to you!
You'll choose us if you take the time to meet us because you'll know right away,
We are The Honest Mover!

What's Important?
You, your family and your home! That's what really matters!
It matters that we do what we say we'll do!
When we provide you with a fair price, show up on time and do what you expect, your Moving Day will be Great!
It's really that simple and that's what we do.
We've done it for over 25 years. Sure it sounds 'Easier Said than Done' and of course it is, but we're not afraid of hard, honest work. We care about our family and this is a family business, so in order to take care of our family, when need to take proper care of your family. How's that for motivation?
We take the extra time and care to make sure we plan for every move as if it were our own. By planning for the things that might go wrong we help ensure your moving day is smooth. Let's face it, something could go wrong. How we manage and resolve any challenge makes a difference. False confidence has no place in the moving business. Planning, Experience, Expertise and a 'Can Do' attitude are what make for a successful moving day.

How Do We Deliver?
With trucks of course! (just kidding)
We deliver on our promise of the best moving experience by enabling you to prepare for your day.
All moves are scheduled when our crews are available. We don't over-book, don't hire temporary help or day labourers so we don't have tired and careless over-worked staff. (book early)
We don't discount! Our prices are fair and they reflect what it costs to do the job right. We won't compromise our reputation to book an extra move or win the job. This may be the first time you use our service but it's not the first time we've done our job. You can trust us to do the job right.
We'll Earn Your Trust! We won't try to buy it with discounts!
Our fleet is properly maintained at all times and we have both plans and resources to deal with unexpected occurences. So we show up on time,.start on time and finish on time!
We work for you and with you. It's a team effort with the same objective.
To move your family into a new home!
We are The Honest Mover - - It Really Is That Simple!